Security and International Relations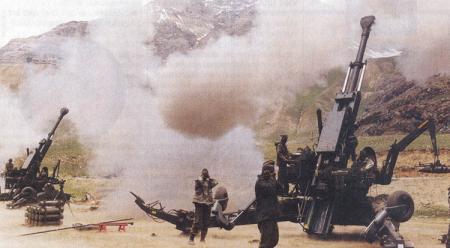 OPEC Conflict between Saudi Arabia and Iran
This is the my reply on 04.09.2016 to the questions asked by a graduate student of Cape University on the given topic.
What is going on with Saudi Arabia's economy currently?
Saudi Arabia's economy is growing at the rate of barely 1.5 percent currently which is lowest since 2013. Non oil sector is more responsible for this dwindling economic performance.
Given the decreased oil prices from Saudi Arabia and Iran, as well as increased oil production from Iran (crude oil production by increased 25 percent) how will this affect the current economic state we are in and how will it affect the economy in the long run?
With the slow down in growth of Chinese economy which is dominated by energy intensive manufacturing sector and almost stagnant growth rate of global economy, there is no scope of positive change in global demand for oil. In this demand-supply scenario 25 percent increase in production of oil by Iran will definitely push the oil prices down though its impact on global oil supplies would be around slightly over one percent of global oil supplies. This is going to be bad for OPEC countries as well as Russia etc whose economy mainly hinges on crude oil production and its export. Smaller oil producing countries of OPEC will be hit hard economically. So, other will also be tempted to jack up their production to meet out revenue short fall. Because, revenue shortfall may have another ramification in long run causing dwindling investment upfront in extraction of oil bringing down oil production. This will create gap in demand and supply and will result in recovery of oil price in medium to long term.
Could Iran's current position as being the third largest oil producer be the reason as to why they are competing with Saudi Arabia?
Iran may be third largest producer of oil in OPEC, but still it is far below in daily production of oil compared to Saudi Arabia. Annual oil production of Iran is about one third of Saudi Arabia. Though Saudi Arabia and Iran are rivals basically on politico- religious ideologies, but, I don't think that it's a number one or number two game for Iran in order to compete with Saudi Arabia in oil alone. Economy of Iran is more diversified. After lifting of economic sanction, there are exuberant economic activities in every sector of economy and increase in oil production is one among them.
What competitive advantage does Saudi Arabia have with Iran in terms of oil production and excluding price factors?
Petroleum in Saudi Arabia is available not only abundance, but, it is also available under pressure and close to the earth's surface. This makes it far more cheaper and thus far more profitable to extract petroleum in Saudi Arabia compared to Iran. Moreover, it has employed better technologies and more skilled manpower for efficient extraction. Saudi Arabia is also financially stronger and can easily meet the requirements for upfront investment in oil exploration and extraction.
Would you deem it necessary for OPEC to restructure their relationship, given their past and present conflict and what would be the advantages and disadvantages of restructuring?
Even after formation of OPEC a number of conflicts have occurred member countries of OPEC where oil have been central issue. Though one member one vote principle is there in OPEC, but Saudi Arabia is the strongest and most influential member in OPEC due to large share of over 30 percent of oil production in total OPEC oil production. Right now OPEC is almost defunct as there is no quota and over production by some countries is continued. This is really going to hit hard economically to smaller oil producing countries of OPEC due to plummeting price due to overproduction vis-à-vis demand. Entry for membership of OPEC should be more liberal by removing the conditions of concurrence by all five founding members which a big barriers to entry into OPEC. Though mechanism for quota allocation for member countries is not very transparent, however, while allocating production quota, it should take into consideration oil reserve, current production capacity, in-house consumption, financial condition of the country etc. Entry of more members of high oil production capacity will make OPEC a more democratic institution that will take care of majority of smaller oil producing members of OPEC. It is always in interest of OPEC to have a stable price of oil in long run especially for countries of smaller oil production capacity.
This is a totally unrelated question but I would also like to know how the relations between Saudi Arabia and Iraq are currently? I have knowledge on the strong relations that Iran has with Iraq mainly because of the large Shiite population in the country; however I would also like to know how have their relations strengthened over time?
Relation between Kingdom of Saudi Arabia and Government of Iraq does not appear to be good. Because, it is wide spread belief that Saudi Arabia is covertly backing ISIS who are working against existing Iraqi government. There is historical baggage of poor Iran-Iraq relationship. However, in post Saddam regime in Iraq with more participation of Shiite in Iraqi government relation between Iran and Iraq appears to be inching from normal to better.
How does Iran and Saudi Arabia balance their power in the Middle East? Would it be wise to consider their statehood i.e. how they came into power and how they establish their relations with other countries in the Middle East?
Diplomatic relations in the Middle East region as well as with powerful countries across the globe, strong military, economic power and use of other soft power including sect of religion is used for increasing their influence in the region. Calibrated use of these elements is used for balancing their powers. Iran is an Islamic Republic with wide democratic values compared to Saudi Arabia which an absolute monarchy. Both of them can be called a state as across the globe countries with absolute monarchy to vibrant democracies are accepted in diplomatic relations. As both the countries are maintaining diplomatic relations with many vibrant democracies across the globe, so their statehood is not questionable.
Make in India in Defence Production-Challenges and Opportunities
Security is one of the most important matters of the state as security issues are closely linked with legitimacy of the government. Though security encompasses many dimensions such as political including territorial security, economic security, cultural security and environmental security etc; however, defending territorial integrity of the state is prime responsibility of the government as most of the armed conflicts and wars have taken place for expansion and control over territories in order to enhance the tangible and intangible resources of state. Accordingly, concerns for security of state necessitate defence preparedness by maintaining strong, adequate and effective armed forces at least to deter and counter the perceived external threats. Defence preparedness requires acquisition of "means" for the fighting forces to match the capability of perceived adversaries in addition to will power, well trained armed forces, well planned strategies, information gathering, and soft power etc. The means include weapons, equipment and other supplies required for fighting forces during operation in theatre of war. Modern warfare is highly technology intensive, so major challenge before armed forces of any nation is acquisition of weapons and equipment with adequately high technology matching to or better than that of the perceived adversaries.
Current NDA government inIndialed by Prime Minister Narendra Modi since May, 2014 has accorded highest priority to "Make inIndia" for boosting economy ofIndiaand creating employment to its young population. Moreover,Indiais heavily dependent on import to meet the defence acquisition requirements. About 70 percent of capital acquisitions for equipping armed forces are met through imports. Therefore, one of the focussed areas for "make inIndia" is defence industry that provides support to the national security in addition to creating employment. Thus "Make inIndia" programme in defence sector is highly relevant with twin objectives of creating employment as well as to bolster defence preparedness in order to strengthen security ofIndia.
Government ofIndiahas provided adequate budgetary allocations in the past for acquisition of weapons, equipment and other supplies for armed forces, but many times the same could not be fully utilized due to non availability of adequate indigenous sources of supplies. Indigenous sources of supply of these weapons, equipment and supplies have been heavily dependent on Defence Research and Development Organisation (DRDO) for design and development, and state owned production units and Defence Public Sector Undertakings (DPSU) for production; and on account of poor performance of these entities due to a host of structural, operational and cultural problems on account of exogenous as well as endogenous factors, desired level of defence acquisition could not be met. Private sector has not yet been able to make an appreciable presence in defence supplies especially in critical defence technologies. The Department of Defence Production (DDP) has long acquisition process consisting of eleven steps starting with framing of services quality requirements (SQR) at Planning Directorate of each service at lowest level to Defence Acquisition Council (DAC) at highest level, and that is very time consuming. In some cases, when delivery of weapon or equipment takes place, new sets of upgrades become necessity. Acquisition of the critical weapons and equipment through importation sinks into quagmire of corruption in many cases leading to delay or cancellation of acquisition process. Moreover, due to global political constraints wherever defence acquisitions through imports were made, in most of the cases, it was not a contemporary world class technology available. So, high priority on defence production in make inIndiacan boost development of indigenous defence industries in high end technologies that is essential for ensuring defence preparedness.
Defence production is also one of the priority areas for make inIndiawith a perspective to create additional employment as well as to makeIndiaself reliant in defence production where about 70 percent of capital acquisitions in weapon and equipment comes through import. Despite high dependency on import for capital acquisitions in weapon and equipment, state owned defence production units and DPSU are growing annually barely at an average rate varying from 2 to 5 percent in terms of value of production (VOP) on account of a number of endogenous and exogenous factors. High dependence on import and low growth rate of DPSU and state owned defence production units make sense of nurturing defence industries in private sector and bring foreign direct investment (FDI) in defence industries for self reliance in defence system. Self reliance in defence production will prepare the nation better to meet the security challenges and to deter the perceived adversaries. Total global defence export business is estimated to the tune of 1.5 trillion dollars. Therefore, it makes a good sense to give a boost to defence production in make inIndiaprogramme as there is ample opportunities to meet national requirements and vie for a share in global export potential of about 1.5 trillion dollars after meeting the national requirements.
It makes one to pause and think that how countries likeChinaandSouth Koreathat were either at par or inferior toIndiain industrial and technological development till 1970s became now exporter of defence items andIndiaremained one of the biggest importers of the defence items inAsia. Definitely, the answer lies in technology acquisitions through foreign direct investment (FDI) in civil as well as in defence technology coupled with research and development (R&D) pursued by these countries. Therefore,Indiaalso needs to boost its defence production taking lessons fromChinaandSouth Korea; and should attract FDI in defence production as well as in civil sector as many civil sector technologies find usage in defence sector also. Despite their strength and hidden potential state owned defence manufacturing units and DPSU could not do much towards development of defence technologies as it was not their main mandate. Whatever little bit they do in R&D is limited to incremental improvement in process improvement and component design that too after a rigours process of consultations and approvals. DRDO, which is responsible for development of defence technologies, is constrained by its inefficiency in developing new products and systems. Most of the DRDO projects, ranging from, gas turbine engine Kaveri, light combat aircraft Tejas to long-range surface-to-air missile systems, after all, are running years behind schedule with huge cost overruns. Even international peer group and experts also see lacklustre inIndia's development of military technology. Given below is the view of international expert published in SIPRI especially about missile development programme.
Military research and development (R&D) in India is not progressing as rapidly or as far as its leaders had hoped and observers had predicted. The obstacles preventing India from developing a more advanced military technology base are primarily technical and economic, stemming from chronic problems with project management rather than any lack of scientific resources. Indian military R&D programmes have achieved some immediate goals but have not created the anticipated technological momentum that would allow them to move from limited import substitution to indigenous innovation.
Moreover, lack of clarity and transparency in identifying the main attributes of weapon and equipment required for armed forces, delays in framing its specifications and frequently changing the specifications by procuring agencies also retarded the process of development of new weapons and equipment. Whatever little bit these state owned defence production units and DPSU could produce, it is mainly due to technologies provided by erstwhile USSR during cold war.
However, prospects of getting military technology from advance country are becoming better with changing global and regional security scenario. With changing geo-political scenario in Asia-pacific and importance attached to this region by global power and emerging global power, Indiais being considered to be a key player in maintaining the regional stability in this region. In the recent past there have been paradigm shift in out look of security architecture of Asia Pacific by key stakeholders of this region, and now the term Asia-Pacific is being replaced to Indo-Pacific in many security thinking and discourses. This has provided a new opportunity for Indiato have access to some of the key defence technologies from some of the key stake holders in this region who are well advance in military technology. An outcome of the same is reflected in commitment of USgovernment in recently concluded 10-year defence framework agreement singed on 3rd June, 2015 between Indian Defence Minister and hisUS counterpart Defence Secretary, Ash Carter where commitment has been made in providing high end military technology like Jet Engine and Aircraft Carrier design and many more.India needs to exploit such opportunities by making it defence acquisition policies more conducive to receive technology and investment in defence sector.
For acquisition of technology, two pronged strategies have to be adopted. First strategy which is relatively short term is to attract FDI in defence production as it will bring not only the contemporary or best technology but will also bring capital required and will also enhance the technical skills of work force. Government has already increased the FDI from 26 to 49 percent in defence sector, and in strategic defence technologies there is a mechanism to increase the share of FDI beyond 49 percent also. The other strategy which is long term, may focus on invigorating DRDO through structural reforms and creating R&D division parallel to DRDO in defence public sector units and state owned defence production units. R&D in defence in joint venture under Public Private Partnership (PPP) model with well defined public funding and Intellectual Property Right (IPR) sharing mechanism could also be considered so that development of indigenous defence technology could be propelled.
However, in order to boost up the make in India programme in defence sector in short term through FDI route, it needs to be realised that defence industries works in monopolistic or oligopolistic buyer's market where buyers and sellers are few, mainly the government organizations involved in external and internal security. Therefore, it needs to be ensured that sustained market exists for those investors who are investing in defence production so that reasonable returns on investment are assured to investors. Without assured market for a reasonable period of time, no investor will invest money in defence sector. This requires that a foreign investors must be given adequate economic order quantity over a reasonably long period so that with optimum investment, investing firm could meet the commitment of delivering goods and services timely in phased manner and could earn a reasonable return on their investment.
Therefore, in order to inculcate confidence among investors for sustained demand of defence products, first reform has to be made at demand side in terms of quantity and phased delivery of defence products by freezing the specifications. In long term perspective plan for acquisition, specifications needs to be frozen for a reasonable period of time keeping in mind the availability of technologies at competitive and affordable cost, strategic requirements based on capabilities of potential adversaries through intelligence gathering and incubation period of next generation weapon system development. General Service Quality Requirements (GSQR) or SQR should not be based on whims and fancies of some of the decision makers with vested interest, but it should be worthy for their operation as well as pragmatic to manufacture and should not change frequently as it may put extra burden on investors in form of acquisition of additional technology, plant and machines to meet requirements of changed specifications. Manufactures views should also be invited and examined for consideration while framing GSQR/SQR. If a contract is won by one company, then that company should supply the item for 5 to 10 years till it recovers its return on investment or technology is phased out globally or becomes irrelevant.
Besides providing stable, predictable and assured indigenous market, government should also help the investors in accessing the selective global market through diplomatic means as this requires a lot of considerations on national security, regional stability, human right considerations etc. Government needs to put in place a mechanism to promote and support defence export involving main stakeholders such as Ministry of Defence, Ministry of External Affairs, Department of Commerce and Industry, and defence industry associations etc.
Apart from above, development of defence industry will also require adequate infrastructure facilities in form of road, power, water, port, communication etc; and ease of doing business through tax and labour reforms, hassle free land acquisition, simple environmental and other statuary clearances.
As a long term strategy to boost defence production capability of nation, research and development capability has to be strengthened. DRDO needs to ensure delivery of cutting-edge weapon technologies and systems to the armed forces in time to keep Indiaahead in the national security arena as lackadaisical attitude on this account will cost heavily to national security.
DRDO which is entrusted with the task of design and development has monopoly in R&D in defence sector to makeIndiaself reliant in defence system. However, DRDO has failed to meet the expectations of armed forces in delivering cutting edge technologies. Therefore, there should not be monopoly of DRDO in R&D in defence sector. There is a need to create competition in R&D in defence sector. All the DPSU and state owned units in defence production should be mandated to undertake the R&D activities either independently or in collaboration with DRDO, other Laboratories and academic institutions of their choice. And for this purpose government may also consider providing funds for R&D to certain credible private firms that have been supplying critical weapons and equipment to Indian armed forces for a considerable period of time on sustained basis on suitable terms and conditions that could take care of proper utilization of fund for designated project and address intellectual property right (IPR) issues. There are many dual technologies that find application in both civil and defence sectors, and development of these technologies could be funded by Technology Development Board, Government of India on priority. The first and foremost requirement will be to increase gross expenditure on research and development (GERD) to 3 percent which is currently around 1 percent. Small and medium enterprises (SME) provide a large number of employments in the country and employment generation is one of the focus areas in make inIndia. There are many credible small and medium enterprises (SME) that can also undertake design, development and production of small sub-systems of defence equipment, for which they need to be encouraged by providing certain financial and other incentives.
Therefore, if India wants to become self reliant in meeting its requirement of defence supplies in weapon and equipment and aspire to be defence exporter in near future, it needs to streamline acquisition policies and processes making it stable and easy for existing firms and new investors to meet the supply obligations over a reasonable period of time without incurring extra cost. Structural reforms in existing state owned design, development and manufacturing institutions are required to invigorate them in order to tap their full potential. Indigenous private and foreign investors needs to be roped in defence design, development and manufacturing by assuring the investors a long term supply orders and providing assistance in accessing export market so that a reasonable return on investment could be assured to investors. Collaboration and cooperation in private sector and public sector defence units may create synergy in defence production. R&D needs to be taken to private firms and SME needs to be encouraged to undertake development and production of critical sub-assemblies through various policy supports. A boost in defence production inIndiawill improve its defence preparedness, boost economy and provide employment apart from changing the technological landscape ofIndiaas it will also boost civil industries.
The views expressed in this article are of author and do not necessarily reflects the views of organization where author is working or has worked earlier.
International Relations, Foreign Relations and Foreign Policy: A Canadian Example
H. E. Joseph Carron, Ambassador of Canada toJapan, delivered a talk on "International Relations, Foreign Relations and Foreign Policy". Ambassador Carron has 36 years of diplomatic service experience out of which he has spent 24 years in other countries during course of his posting. While discussing foreign policy discourses and practices, he mentioned that there are many overlapping areas among international relations, foreign relations and foreign policy, but they are somewhat different. Foreign policy can be different from international policy. Similarly, foreign relation is different as it is not only the prerogative of government, but it also reflects the aspirations of civil society and public. He mentioned that a lot of modern international relation theory exists that developed in West Europe especially in eighteenth centaury, but they can not be used as it is, as even more relevant treaties on foreign relations are mentioned in ancient philosophies and literatures such as "Arthashastra" by Kautilya in India or Confucianism in China that one can consider while determining its foreign policy.
There is no specific grand strategic vision for next 15 years or more which is on the top of agenda inCanada, he mentioned. Foreign policy inCanadais determined by Prime Minister and Foreign Ministry. He mentioned that forCanada, being a middle power country, its main driver for foreign policy as wall as national interest is high standard of living.
Further, he mentioned about some drivers for international relations such as geography, demography, security and peace. Elaborating the importance of geography, he said that geography is dynamic in nature and it affects the international relations. Technology driven global warming and climate change is transforming the geography.
Demography is another factor that affects international relations. He mentioned thatCanadais multi ethnic society. It has large numbers of French and English origin Canadians. Moreover, considerably large numbers of Canadians of Indian and Chinese origin are there. He informed that multiethnicCanadahas offered the opportunity to all the nationals in politics and governance irrespective of ethnicity. He mentioned some examples of the same. He mentioned immigration is important forCanadaand Canadian government is facilitating immigration especially fromIndiaandChina. Reacting on impact of multiethnic society due to large scale immigration on social division and conflict, he said there is no problem at all due to fair treatment irrespective of ethnicity or religion.
Peace and security issue is another factor that affects international relation. He mentioned that UN led peacekeeping operation is a Canadian innovation that was first applied forSuez Canaland for which its innovator Mr. Pearson was given Noble Peace Prize. He also mentioned the role ofCanadain peacekeeping operation inAfghanistanand abolition of land mine. In this context, he also mentioned about importance of economic security to maintain a class level existence. He emphasized development of safe neighborhood and good relations with neighboring country. He mentioned that U S andCanadaenjoy a very good relation. However,Canadais not blind follower of U S andCanadadeclined to go for war inVietnamandIraqalong with US, when ideologically it was not convinced.
Reacting on prospects of Sino-Japan relation, Ambassador Carron said that there is no possibility of grand bargain in Sino-Japan relation due to cultural reason. Moreover, with rising economic and military powerChinawould seek dominance and superiority in this region andJapanwould not accept the same perhaps due to historical, cultural and economic reasons.
Levels of International Cooperation: Matching Task and Configuration
H. E. Hans-Joachim Daerr, Ambassador of Federal Republic of Germany to Japan, who has about 38 years experience of diplomatic services, delivered a talk on "Levels of International Cooperation: Matching Task and Configuration". Ambassador Daerr mentioned about different types and form of international cooperation that could be between two governments, between government and NGO (non governmental organization), between private and government, between NGO in one country to NGO in other country etc. While deliberating on configuration of international cooperation and selection of country, he said that it depends on potential or nuisance value of that country. Emphasizing the role of bilateral cooperation, he mentioned that it is backbone of multilateral cooperation. Quoting the example of similarities betweenJapanandGermanyin terms of shared value, level of development, aging society, innovation etc. provides good opportunity for cooperation betweenJapanand German on issues of common interest. Regarding preparation of multilateral international cooperation, he informed that exchange of notes serves the basis of international cooperation. The overlapping areas among notes of exchange become the areas of multilateral cooperation. While reacting to trend of official development assistance (ODA) inGermany, he informed that German ODA is increasing.
He mentioned about role ofGermanyin process of restoring peace and normalcy and nation building process inAfghanistan.GermanyfacilitatedBonnconference in 2001, where Afghan elites met to recreate state ofAfghanistan. Moreover,Germanyis one among the lead nations to develop police and security system in reconstruction process ofAfghanistan. He opined that all the neighboring countries should be proactive in supporting security and stability inAfghanistan. If development is not supported inAfghanistan, the problem related to opium and drug inAfghanistanwould not be solved. He highlighted important issue such as absence aid and support during transition period from peace building phase to development phase. While criticizing the present character and role of UN he specifically mentioned the imbalanced representation of important countries and leftover continents such as Africa andLatin America. But, he also mentioned that despite many flaws in UN, we do not have any better system than this. When we are talking of having democratic governance through out the world for better governance, rationale of having few permanent members in Security Council for more than half a centaury itself is undemocratic.
While deliberating on top global issues, he mentioned that prominent among them are proliferation of weapons of mass destruction, resource management, biodiversity, global warming and climate change, and energy consumption etc. Reacting on emergence of another power in unipolar world in absence ofSoviet Union, he informed that European Union (EU) is performing very well and hinted that EU would emerge as another center of power. It would be interesting to make a good guess whether EU after making economic progress and making military progress matching to US, would it again try to repeat history in some other form.
On issue of global warming and climate change, he emphasized the gravity of problem caused by emission of CO2. He mentioned that the concerted efforts by all the countries is needed to mitigate its effect and also mentioned about the concerns of developing countries whose per capita emission as well as per capita energy consumption are very low. While reacting to proposal of a common per capita emission to engage developing countries instead of reducing their energy consumption in order to reduce CO2, he said that it is justified. Moving towards a common per capita emission would automatically engage every country in emission reduction either by energy efficiency, use of clean and renewable energy and economic restructuring towards low carbon economy.
World Nuclear Forces: January 2014
| Country | Year of first nuclear test | Deployed warheadsa | Other warheads | Total Inventory |
| --- | --- | --- | --- | --- |
| United States | 1945 | 1920 | 5380 | 7300 |
| Russia | 1949 | 1600 | 6400 | 8000 |
| United Kingdom | 1952 | 160 | 65 | 225 |
| France | 1960 | 290 | 10 | 300 |
| China | 1964 | .. | 250 | 250 |
| India | 1974 | .. | 90–110 | 90–110 |
| Pakistan | 1998 | .. | 100–120 | 100–120 |
| Israel | .. | .. | 80 | 80 |
| North Korea | 2006 | .. | 6–8 | 6–8 |
| Total | | 3970 | 12 350 | 16 300 |
Source:
Importance of Quality in Defence Production
Importance of quality in defence production can be understood from views of clausewitz. Carl Von Clausewitz born in 1780 in Prussia was a great soldier and military theorist of 18th and 19th century, who has written "On War" that is a masterpiece on theory of war that contains almost all aspects of war right from nature and theory of war to strategy, engagement, military force, defence, attack, and plans in war including political and psychological aspects of war which is based on his rich experiences in war and academic knowledge in this field. Clausewitz had rich experience in military operations not only in Prussian Military, but also he served in Russian military when he had ideological difference of opinion on Prussia being aligned with Napoleonic forces. Moreover, he was trained in Military Academy in Berlin and served as Director of the same Institute later on. Clausewitz entered the Prussian military service at the age of twelve as a Lance-Corporal, and eventually rose to the rank of Major-General.
Though a lot of changes has taken place in warfare tactics due to technological developments in means of war since the time of Clausewitz, but experts on security studies still finds his theories relevant today and that is why "On War" by Clausewitz finds place in curriculum of most of the advanced institutes worldwide that offers course on security studies. While discussing the maximum exertion of strength to overcome enemy in Chapter One of his book about 'What is War", he emphasized that at least matching or surpassing efforts should be made against power of resistance of enemy. The matching efforts depends on two factors viz. total 'means' at disposal and 'strength of will'.
When Clausewitz talk of means, he meant every physical thing that a fighting force requires in the theatre of war during the war right from arms and ammunitions to food, clothing and transport etc. He has very categorically commented that 'strength of will' can not be easily determined, but means should be measurable not only in terms of quantity. When he says not only in terms of exclusively figures, it automatically means quality and other attributes of means suitable to theatre of war. If we apply this aspect to defence production, then the forces should not only be equipped with adequate quantity of weapon, equipment and other supplies, their quality should also be high enough to perform consistently up to the mark in the need of hour.. A good quality weapon may enhance the confidence of fighting forces, while un-qualitative and unreliable weapon may put the life of soldiers in danger and may bring down the morale of entire fighting forces. Therefore, no compromise is warranted on quality of weapon in particular and other supplies in general in theatre of war, if forces have to improve their performance on this account. Therefore quality is big mandate for industries and business firms and more so for defence production, and any underperformance on quality may be disastrous in need hour and even during peace period in long run. That is reason that many of the stringent quality standards, norms, procedure and practices have emanated from defence industries.
The definition of quality has also changed qualitatively with the time from 'fit for use" to "ability to fulfill the customer's needs and expectations" and same is applicable to defence production also. Fulfilling the needs and expectations means that the clearly stated requirements of customer as well as desired requirements though not stated such as environmentally benign, aesthetics, complying statuary requirements etc should be met. The most important thing to be understood about achieving the quality is that it is not only the responsibility of inspector or quality control/assurance division but it is every one's business in the organization right from the people involved in procurement of input material to people involved in delivery of goods and services to customers. Because, quality outcome is a combination of outcome of quality of design, production method, equipment, skill of manpower, material used, packing and delivery etc. If each and everyone in organization is committed to quality and following points are addressed properly, quality of products and services can be improved.
1. The quality of product starts with quality of design. Framing proper specifications, drawings, realistic tolerances and limits of acceptability is first step towards quality of products. It should clearly specify required dimensions, physical properties, mechanical properties, chemical properties, electrical properties, functional quality, durability and appearance etc.
2. Once the design is frozen, the next important thing is to decide on efficient and economical method of manufacturing to achieve desired level of quality and productivity. Accordingly, appropriate plants, machines, tooling, jigs and fixtures are to be selected for achieving required level of quality and productivity.
3. The quality of input material plays an important role in quality of final product and services. Therefore it is very important that suppliers of input material should be clearly informed about the detailed technical requirements, so that they could supply the quality material. Moreover, a rigorous input material inspection should be taken.
4. Skill of operator also plays an important role in achieving desired quality in products. Skills of operator can be improved by proper training. Moreover, operator should clearly understand the qualitative requirements of component or products produced by him and consequences of failure of achieving the desired level of quality.
5. Once the above said steps for achieving the quality are put in place, inspection plan and shop floor quality control can be implemented by providing proper inspection procedures, properly calibrated gauges and inspection equipment, and trained examiners.
If the above mentioned points are addressed by the concerned sincerely, there will be quantum jump in the level of quality of the weapon and other products produced and supplied to armed forces, and will improve the morale and performance of the armed forces well in the theatre of war. Therefore, improvement in quality of defence production is of paramount importance and will improve the 'means' as perceived by Clausewitz that will be essential to match the strength of enemy or to overpower them.
A Paradigm Shift From Liberalism to Pacifism in India
Though "Liberalism" appears more ideal and promising than "Realism", but it has its own associated risks and cost, especially when international environment is not very favourable. Most of the national security threats and risks come from outside, therefore it is very essential that security and foreign policies should be based on appropriate school of thought as per prevailing international situation and specially those prevailing in neighbouring countries. Perhaps it is very difficult to follow Liberalism for a country that is not economically and militarily strong, if many countries especially when the neighbouring countries believe in Realism. India learned this tough lesson from its past experience, and was compelled to migrate from Liberalism to Realism in its foreign and security policies.
India, after independence from British colonial rule pursued the policy of non-alignment under leadership of Nehru's who established the Non-Alignment Movement (NAM) with leaders of newly independent countries like President Tito of erstwhile Yugoslavia, President Nasser of Egypt, President Sukarno of Indonesia and President Nkrumah of Ghana.[1] Nehru placed more reliance and confidence in neutrality to power blocks, cooperation especially among countries in Asia and Africa, international organizations and institutions, norms, and heavily depended on institution like NAM, UN etc ignoring development of India's military capability building. Excessive obsession of Nehru with NAM, national security of India suffered as threat perceptions were not given due cognizance and defence preparedness was ignored. This was one of the reasons for India's military debacle against China in 1962. This made India realised that obsessive commitment to pacifism and peace was costly to its national security interests.[2] And thus,India's Non-Alignment Doctrine as a foreign policy has been a monumental failure. It was more idealistic than visionary and lacked the vital content of any foreign policy, especially realism to serve India's national security interests. It was also one of the major failures for India under leadership of Nehru that at the most critical moment, the 1962 Sino-Indian Conflict his NAM colleagues failed to come out in his favour.
After military failure in 1962 Shino–Indian War, India realised its mistake of ignoring military preparedness that made it to incur heavy cost. Thereafter, it started modest beginning in building up its military capabilities. Repeated aggression from Pakistanin 1947-48, 1965, 1971 and 1999 and growing coalition of two neighbouring adversaries compelled India to develop its military capabilities in terms of military manpower as well as defence production capabilities which had not progress since its independence in 1947 till war in 1962. This was mainly to counter balance the power shift of China and Pakistan coalition and military built up. And from this moment India leaned towards the realism school of political thought taking into consideration the importance of military power.
It was more comfortable to deviate from the Nehruvian Foreign Policy that was heavily drawn on Doctrine of Non-Alignment. Support of China, US and France to equip Pakistan with modern weapon system during 1970s and China's support to develop arms manufacturing capability of Pakistan was also a major concern for India that led to further impetus to arms development and procurement in India during Janata Party regime in 19977-1980 and the then Foreign Minister Atal Bihari Vajpayee justified it by making a statement that our foreign policy must be flexible so that it is capable of replying the changing situations in the world.[3]There was a total turnaround from the Nehruvian Doctrine of Non-Alignment and Indian foreign policy during P V Narasimha Rao and subsequently. The BJP government under Vajpayee further enlarged and added new horizons to India's foreign policy including the 1998 nuclear weapons tests. India today is being widely considered as an emerging key global player.
Thus, Liberalism is rosy, ideal and promises prosperity, socio economic well being, human rights and democracy by having faith in cooperation and international organization, but, perhaps it can only succeed when all the countries by and large believe in the same system. Alternately, it can survive when a country pursuing the Liberalism is economically and militarily strong enough to counter balance the threats of those countries believing in Realism school of thought. India under such circumstances had to migrate from Liberalism towards Realism, though it still believes in many attributes of Liberalism such as prosperity, democratic systems, human rights, state, international organizations and society. However, military built up was used only as tool for deterrence as no aggression from Indian side was initiated against any country. This is evident from the ethnic conflict in Sri Lanka, where India respected the sovereignty of Sri Lankan government and gave a helping hand to Sri Lankain handling the LTTE issue despite the fact that members of LTTE are Tamils of Indian origin. This was main reason for killing of Rajiv Gandhi, ex-Prime Minister of India. And thus, the migration of India towards Realism is contributing to establish peace in the region.
---
[3] Thomas, Raju GC, Indian Defense Policy: Continuity and Change under the Janta Government, Pacific Affairs, Vol.53 No. 2 (Summer, 1980) pp. 223-244
Civilian Control of Military
Security is one of the most important matters of the state as security issues are closely linked with legitimacy of the government. Though security encompasses many dimensions such as political (including territorial) security, economic security, cultural security and environmental security, however, defending territorial integrity of the state is of prime responsibility of state as most of the armed conflicts and war have taken place for expansion and control over territories, and in turn to enhance the tangible and intangible resources of state. Accordingly, concerns for security of state necessitate maintaining adequate and effective military at least to deter and counter the perceived external threats.
Depending on various types of polity and government, different countries may have different structures for command and control for use of military operations. However decision of engaging in war should be taken by those for whom security is intended and in this case civilian political leadership is best option who is elected representative of people. Accordingly, as far as use of military control is concerned, it has been generally accepted that civilian control of military is best option in national interest, as true civilian control reflects the view of public through elected representatives in government especially in democratic society. Though there are many instances where decisions of civilians on war related issues had proved wrong, and while decision by professional military officer had proved right, but still supreme command of military should be in hands of political civilian leadership. There is great risk of using military against its own people if military control is transferred in hands uniformed service officer that may become sometimes too ambitious to control over the rule of the country and chances of transition from democracy to authoritarian regime would increase. From pure political decision at apex level to pure operational decision at bottom end, there will be a number of other decision points on this continuum of decision that will be neither purely political nor purely operational. However, what should be the limit of control on military by civilian political leadership vis-à-vis uniformed military officer. Defense is one of the subject matter of state and it is meant for serving the interest of state, moreover, military is fostered by the state from the resources pooled from its people in form of taxes, so supreme command of military must be in hands of civilian political authority responsible for state at apex level that may be either prime minister or president depending on the political system of the country. Moreover, it is political leadership that is well equipped to judge and decide the political, economic and other impacts of engaging in war with another country.
The basic nature of political civilian leadership and military officer is different. Politicians generally have large mandate of people to take decision on their behalf and are guided by winning favor and exerting influence, however, military leadership is trained to exercise command, use warfare tricks and techniques.[1] Political civilian leadership has mandate and option to exercise other alternatives such as use of diplomatic alliances with friendly nations to avert the costly affairs of war. Therefore, decision on going to war must be made by political civilian leadership. However, political civilian leadership should take into considerations the views of the military officers including those responsible for providing defense production and supply about their capability and preparedness for engaging in war against strength of enemy. Once it is decided by political civilian leadership that country need to engage in war, rest of the operational planning, strategy and execution should be left to military leadership as they know better the nuances of warfare. Civilian leadership could be just engaged in providing resources to military and have a close monitoring of outcome and set the broader rules of warfare such as use of weapon of mass destruction and termination of war. Meddling in warfare affairs and micro management of war by civilian leadership could be disastrous as it is evident from the experiences of Vietnam War when President Lyndon B Johnson decided what to bomb and when to bomb.[2] Similarly, during Sino- Indian War in 1962 permission for use of air power requested by military was denied by Indian civilian political leadership. [3] In case, permission for use of air power would have been given outcome could have changed favorably forIndia.
---
[1] Eliot A. Cohen, " The Unequal Dialogue: The Theory of Reality of Civil-Military Relations and the Use of Force," in Peter Feaver and Richard Kohn , Soldiers and Civilians: The Civil-Military Gap and American National Security (Cambridge,Mass.: MIT Press, 2001), pp.430-431.
[2] Eliot A. Cohen, " The Unequal Dialogue: The Theory of Reality of Civil-Military Relations and the Use of Force," in Peter Feaver and Richard Kohn , Soldiers and Civilians: The Civil-Military Gap and American National Security (Cambridge,Mass.: MIT Press, 2001), pp.436-437.
Kargil War: Cost of Intelligence Failure
The whole intelligence process right from identifying needs to collecting, processing, analyzing and drawing inferences, dissemination, and consumption to feedback of intelligence has been considered having important bearing on national security as well as foreign policy interest.[1] Any failure and lapses in gathering and utilizing it in timely manner may be a costly affair as it is evident from the Kargil War between India and Pakistan. In May 1999, the Kargil War took place between India and Pakistan due to infiltration of Pakistani soldiers on Indian side of line of control (LOC). Intelligence failure on part of India in Kargil War was quite glaring. Indian intelligence agency, RAW failed to predict and detect the infiltration in a timely manner. One of the main reasons for intelligence lapses have been attributed to complacency on the part of India due to its overconfidence in military and nuclear capability vis-à-vis Pakistan and common surveillance and security practices followed by both the countries since 1977 in Kargil Sector.
Kargil sector from where intrusion took place is a very cold mountainous area having high altitude up to 18000 feet where temperature in winter goes as low as -60 degree centigrade. Therefore, there had been a gentlemen's agreement and common practice between both the countries that during winter period both the side would withdraw their troops and leave the posts before winter and again place the troops in the beginning of spring. Accordingly, there had been a practice since 1997 to 1998 that both sides had not been occupying the post from 15th September to 15th April.[2] However, Pakistan with its intentions to invade India and capture Kargil sector took advantage of this practice and after making necessary preparations made intrusions at Indian side of LOC (Line of Control ) before the troops from Indian side were deployed on Indian posts as per normal practice. When, troops from Indian side resumed their positions in their respective posts, they observed the intrusion. Indian army found it very embarrassing to report this matter to Ministry of Defense (MOD), and wanted to repel the intruders before reporting it to MOD.[3] But, in order to repel the intruder, Indian Army needed the support of armed helicopter from Air Force as per its tactical requirements, but the requested support was declined by Air Force without approval of Cabinet Committee on Security (CCS) on the plea that use of air power may escalate the war. Though the use of air power was granted by CCS when the matter was brought before CCS for consideration, but due to delay situation had further aggravated. The cost of Kargil war to India was somewhere between Rs. 3600 million to Rs. 25000 million in financial terms[4], and about 527 soldiers and officers lost their lives and about 1363 was wounded.
India learnt the lessons from Kargil war that how the lapses in intelligence can become costly for security and territorial integrity of nation. Laxity in the name of old practices with a neighboring country that does not have a good track of record, reliance on strong military capability to preempt the enemy and harsh environmental conditions at border as deterrent to enemy invasion proved costly for India. If the Kargil sector war extremely hostile for deploying human intelligence during harsh winter season, India should have deployed other means of surveillance such as surveillance plane or even satellite. A couple of other weakness such as coordination among various arms of military and lack of clear cut responsibility also surfaced out in this war. India realized that its intelligence agency needs to be organized in better way with properly assigned accountability and responsibility so that intelligence information and evidences could be properly gathered, analyzed and utilized timely. Thus, lapse of intelligence in Kargil war was very costly affair for India. And realizing this fact India paid attention to restructure its intelligences organization and process after this war to make it more effective by defining clear role, responsibility and mechanism.
---
Role of Nuclear Power Balance in Enhancing Peace
India's nuclear strategy has moved over the years from minimal to minimum credible deterrence in response to growing threat from China and Pakistan. There is legitimate reason for India to enhance its military power including nuclear capability as in about last 60 years India had bitter experience of five aggressions from the two nuclear armed states; four from Pakistan and one from China, though Pakistan acquired nuclear capability only after 1971 war. Though India's nuclear capability matches the nuclear capability of Pakistan in terms of deliverable weapons, stockpile and operational nuclear delivery system, but certainly it is inferior to China even after successful trial of Agni-III surface to surface missile on 07.05.2008 which is having a range 3500 km and capable of carrying nuclear war head.[1] But increased delivery range of Agni III missile would improve the deterrence as most of the cities of China are under range of Agni III. Earlier only few strategic Chinese locations were under range of Indian missile and all part of India was under Chinese missile range as China has got intercontinental ballistic missiles having range up to 13,000 km.
However, Indian security strategy accords a limited value to nuclear deterrence only as a basis for national security and is incremental in response to external pressure.[2] In this regard, the interview of Mr. George Fernandez, the then Defense Minister of India by International Herald Tribune in 2002 is important, where while responding to concern about escalation of conventional conflict into nuclear exchange between India and Pakistan he made a statement that "I don't agree with the idea that India and Pakistan are so imprudent and excitable that they'll forget what nuclear weapons can do. India's nuclear doctrine says that it will never be the first to use a nuclear weapon and will never use one against a non-nuclear state. We look at our nuclear weapons purely as a deterrent." [3] In the same interview he mentioned the statement of Gen. Parvez Musharraf also where Gen Musharraf ruled out the use of nuclear weapon in an interview with CNN. Perhaps the same will hold true for India and China also. Because, countries having nuclear weapon know that in any nuclear exchange between two countries both countries would be major looser. However, it can also be argued that once the two nations are armed with nuclear weapons chances of engaging in war reduces. In Indian case, it is evident from the past experience that during 1947 to 1971 four aggressions were made against India three by Pakistan in 1947-48, 1965 and 1971, and one in 1962 by China. However, after first nuclear explosion in 1974 by India, it had only one aggression during 1971-2007 that was in 1999 (Kargil War). Moreover, scale of Kargil war was also low and Pakistani Army was repelled. Therefore, it suggests that nuclear power balance would provide more deterrence against large scale war and nuclear exchange provided none of the nuclear armed state is a rogue state and is headed by a responsible leader. As far as India and China are concerned they are responsible state. However, political history of Pakistan is not very sound in terms of democratic governance, stability of regime and is heavily under influences of religious fundamentalists and terrorist. Even strong evidences of state sponsored religious terrorism are there in Pakistan. Under such situation, if nuclear weapon slips in to hands of terrorists it can create devastation and perhaps may lead to chain reaction of nuclear arm exchange. Similar apprehension has also been expressed in US security reports.[4] The other concern among nuclear power adversaries are to build a mechanism that could avoid any false perception of nuclear attack based on any false electronic signal so as to stop the initiation of accidental nuclear war.
Thus, nuclear power balance can create deterrence against large scale war in South Asia, provided countries possessing the same are headed by a responsible government and not in influence of religious fundamentalists or terrorists.
---
Review paper on Unholy War: Terror in the name of Islam
1.0 Introduction
The Islamic terrorist attack ofSeptember 11, 2001on World trade Center and Pentagon in US by Osama bin Laden and his organization Al Qaeda was an historic event. It was not a historic event in the sense that it was first terrorist attack, as prior to this there exists a long list of events of terrorist attacks that had been perpetrated by Irish Republic Army (IRA), Palestine Liberation Organization ( PLO), Sikh terrorist, Liberation Tiger of Tamil Eelam (LTTE) and many more in various parts of world; rather it was historic event in the sense that financially and militarily most powerful country in the world was attacked and hit hard by terrorist utilizing potent tools and techniques provided by modernization and globalization .
Terrorism has posed a major challenge to many countries in providing security to its people and nation. A huge sum of money is being spent on anti terrorism measures to ensure safety and security of a nation and its people, that otherwise would have been spent on development and welfare measures. With growing technology, globalization and communication, the lethality of terrorist attack is increasing day by day and it can be executed in any part of world sitting in other part of world. One can imagine the situation if terrorists were in possession of nuclear weapons and would have used the same during their attack onSeptember 11, 2001.
There may be many common root causes for emerging different terrorist organizations in different parts of world, and local political, social and economic, cultural causes that are confined to a particular area. However Islamic terrorism has added a new dimension of globalization in its approach and operation. For cause of terrorism in one country, Islamic terrorists from many countries are ready to collaborate and render their services in the name of Islam. What is the main reason for polarization of Muslim terrorist from almost all over the world in name of Islam? Why Islamic terrorism is growing day by day especially against West andAmerica? Is it religion or religious ideological differences with other religion especially Christianity and Judaism or it is failure of economic policies, corruption, and crises of political, cultural and social identity that has led to Islamic militancy and terrorism especially against West andAmerica.
My main argument is that the basic root cause of Islamic terrorism in name of Islam is basically failure of economic policies, corruption, wide social divide, repression by authoritarian rule and crises of social, political and cultural identity, and in this process ruler and ruled both have used religion to their advantage either to save their regime or to depose the ruler.
2.0 Review of the Article
John L Esposito in his book on Unholy War: Terror in the name of Islam has tried to explain what was the historical settings for emergence of modern terrorism and how and why modern terrorist like Osama bin Laden and Ayaman al Zawahiri came into being and what is the world view. He traced the history of global terrorism when on November 20, 1979, powerful force of armed militants consisting of not only Saudis but also Egyptians, Kuwaitis, Bangladeshis, Yemenis, and Iraqis entered Grand Mosque in Mecca and shed blood to cleanse Islam before end of world by overthrowing, corrupt, sinful Saudi regime and establishing true Islamic state, eradicating Western cultural influences and to end oil export to America. To Westerns the situation was confusing as an attempt to overthrow the regime of Islamic State and protector of Islam's holiest sites in name of Islam. This incident brought together many militants in name of holy war that led to globalization of jihad movement to defend Islam.
Osama bin Laden and his organization al-Qaeda brought together militants from different part of World for jihad. His ideas were inspired from eighteenth century revivalism, Wahabbi Islam, condemnation of western alliance of autocratic Muslim ruler. He made use of globalization provided by modern technology to make terrorist capable of striking any where, any place, any time.
Grievances and resentment of broad Muslim world in general and terrorists in particular against West is memories of Crusade and European colonialism, Palestinian intifada, presence of American troops in Gulf and in Saudi Arabia in particular. The Crusade for liberation ofJerusalemand European colonialism has had lasting impact on Muslim perception. Both Christian and Muslims perceive each other as enemy of God, determined to conquer, convert, and eradicate other. Muslim world attribute their past and present problem to European colonialism and apprehend thatAmericawould now repeat the same to infiltrate, dominate and redraw the map ofMiddle Eastagain and pose threat to Muslim society. Muslims feel that European colonialism reversed the pattern and dominance of Muslim Rule and balance of power shifted towardsEuropeunder crown and cross. On the issue why Muslim has fallen behind, he opines that many Muslim leaders saw it as failure in Muslim Society and they tried to reverse the failure by reforming Muslim society.
Muslim response to colonialism has been many: resistance and warfare, withdrawal and non cooperation, secularism and Westernization, and Islamic modernism. Resisters followed emigration that was impractical for large population and Jihad incapable before western power. Other religious leaders believed in other practical alternative such as refusing to deal with new colonial masters to keep away their company, schools and institution. Others like Taha Hussein ofEgyptadvocated liberal secular reform emulating the West saying that essence and source of Islam and Christianity are same. Those leaders who perceived Islam either as a cause for decline or incapable of meeting the needs of modern life advocated modernization program borrowed from Western model of political , social and legal changes.
Some of the rulers in the Ottoman Empire, Egypt and Iran pursued modernization by sending students and scholars toEurope, creating new universities and institution. Westernized elites accepted a secular outlook restricting religion to personal life and turned to European modernity that created a social split in Muslim society between modern westernized elite minority and a more traditional Islamic majority that created a crisis of identity and resurgence of religion in many Muslim Society.
The fourth response of Islamic modernism tried to bridge the gap between Islamic modernism and secular reformers by developing an Islamically based rationale for educational, legal, political and social reforms to promote renaissance to achieve national independence and power. Islamic modernism admired strength, technology, freedom, justice, equality of west but rejected the goals and policies of colonialism and that was both a success and failure. It reawakened a sense of past power and glory, argued the compatibility of Islam with modern reform and distinguished between the western ideas and technology and western imperialism. Reformers offered an Islamic alternative to either rejecting or uncritically assimilating the West that became a part of mainstream Muslim discourse and thought, this movement did not produce organization to pass on, develop and implement their ideas in sustained manner. Islamic reformism was not sufficiently integrated into the curricula of madrasas and training of religious scholars and leaders. After Muhammad Abduh ofEgyptand Muhammad Iqbal ofIndiaIslamic modernism failed to inspire a new leader who could have a hold on broader community.
Success of independence movements and creation of modern Muslim state by artificially drawing arbitrarily borders uniting people with century old diverse identity and allegiance brought pride and high expectations for a strong and prosperous future was a fragile process that led to crises of identity, legitimacy, power, and authority and remained politically unstable and underdeveloped. The good example is division ofIndiaandPakistanthat disintegrated intoBangladesh, creation ofLebanonfromSyria, setting the borders and rulers forIraqandKuwait, creation ofJordanandIsraelthat led to ethnic, regional and religious conflict that threatened national unity and stability of various countries.
Most of the Muslim world had achieved political independence by mid 20th century and they adopted one of the three models for new states: Islamic, secular, and Muslim.Saudi Arabia declared itself an Islamic state claiming to govern and be governed by Quran and Islamic law.Turkey opted for secular state severely restricting religion to personal life. However, most of the countries modeled on western pattern fell into middle position superficially injecting Islamic provisions into constitutions requiring that head of state be a Muslim or that Islamic law be recognized as a source of law, even in realty it did not recognize it and these governments sought to control religion by incorporating schools, courts and mosques in their respective ministries. In some Muslim countries official languages, the courts and universities were European that worked well till 50s and 60s in integrating Muslim world with west particularly withAmerica that did not have colonial tag.
During 50s and 60s widespread dissatisfaction with track record of Western inspired liberal national Monarchs and governments tumbled and new government emerged in Egypt, Libya, Syria, Sudan, Iraq and Algeria based on some form of Arab nationalism with populist appeal to Arab-Islamic roots, stress on Arab unity, failure of liberal nationalism and on promise of social reforms. At the same time, the Muslim brotherhood attracted many members inEgypt, andSudanas well as Syria Jordan andPalestine. Arab nationalism/socialism captured the imagination, hopes and aspirations of Arab world. Governments and societies in Arab worlds tilted more toSoviet Unionwho relied heavily on West. However by 1970 Arab nationalism/socialism was heavily discredited by disastrous defeat in Arab –Israeli war in 1967, failure of economic policies and government corruption. The governments ofEgypt,LibyaandSudanwere forced to turn to Islam to keep their legitimacy and deal with rising Islamic reform and opposition movements.
Islamic revolution in Iran In 1978-79 against western modernization induced a wave of fundamentalist movement inEgypt,Sudan,Pakistan,AfghanistanandMalaysia. The causes of resurgence vary with country and region but some commonality were there such as widespread feeling of loss of identity, failed political system and economies, over crowded cities with poor support systems, high unemployment rate, government corruption, growing gap between rich and poor and breakdown of traditional religious and social values in many Muslim societies. Israel's victory over combined forces of Egypt , Jordan and Syria in 1967 symbolized the failure of modern nation states in the Muslim world and particularly the loss of Jerusalem, the their holy city of Islam was devastating making it an Islamic issue rather that just a territorial disputes with Palestine or Arabs.
After 1967 Muslim world started blaming Western political and economic models for their moral decline and spiritual weakness. Disillusionment with West andAmericain Particular with its pro-Israel policy, support to authoritarian ruler like Shah of Iran created anti-west feelings. Muslim religious leaders and activists believed that failures and trouble of Muslims were a result of turning away from God's revealed path and relying on West and since 1970s onward religious revivalism and the role of Islamic movement became a major force in Muslim politics.
Modern Islamic movements have been the driving force behind resurgence of Islam. Rich legacy of Muslim traditions that call upon them to reform their societies in every age, and vision of early Islamic power and success and its decline for several century led to rapid growth of Islamic movement in 21st century to create a better world. By 1970s across the Muslim world two paths of Islamic movements' merged: Non violent revolutionary change from below and violent revolution to overthrow established un-Islamic government in that pursuit.
Two Islamic movements, Muslim Brotherhood of Egypt and Jamaat-i-Islami ofPakistanspread toSudan,Jordan, the Gulf,Bangladesh, andIndiathat inspired similar movement across the world. Character of Jihad to transform Muslim societies, their formation, development, strategy, and tactics have reflected the diverse political, economic and social environments in which they arose and direction of violent and non violent were influenced as much by government as by Islamic organizations. A majority of Muslim reform Organizations operated above ground, working within their societies; and a radical militant minority engaged in a violent Jihad to seize power or attack Muslim governments,AmericaandEurope.AfghanistanandIsrael,Egypt,Palestine, andAlgeriaproved to be fertile ground for breeding terrorism and violence.Egyptdemonstrated the many faces of political Islam: violent, non-violent, domestic and international and produced long list of terrorist as well as reformers.
Egypt, politically, culturally and religiously country, a leader in Arab and Muslim world, long time ally of the America has been a place of both Islamic movement of reform and radical extremisms that spanned from the modernist in lat e nineteenth centuries to recent extremist group that terrorized Egyptian society and inspired Osama bin Laden and became part of his al Qaeda network.
2. Points of Agreement and Disagreement
Esposito has made a point such as:
Islam's power and idealistic concepts of jihad were interpreted and used by rulers, ruled, reformers, political opposition, and terrorists. I agree. Rulers in Saudi Arabia, Egypt during Sadat, Pakistan during Bhutto and Zia ul Haque and many more in other Muslim countries used religion for their political advantage. Organizations like Islamic brotherhood and terrorist organization like al Qaeda also used religion for their benefit.
In the case of Egypt political and economic crisis coupled with repression gave birth to militant opposition movements that misuse Islam to motivate and legitimate violence and terror. I agree with this point .
In Palestine Hamas emerged as more terrorist organization as PLO (Palestinian Liberation Organization), a relatively secular failed of PLO due to continued deadlock between Palestinian and Israelis. I agree, because if settlement would have reached earlier, the youths who became terrorist, their frustrations due to poverty and oppression would have been mitigated and would have integrated in the process of economic development.
In Algeria, socialism led by FLN failed to resolve its social economic problem of unemployment, acute housing shortage and unresolved national and cultural identity. I agree because that gave birth to ISF ( Islamic Salvation Front) that was not allowed to come to power even after winning the election through democratic process, this further frustrated Islamic group and compelled to creation of AIG ( Armed Islamic Group) that was functioning as terrorist organization.
Saudi Arabia used Wahabi Islam to Promote terrorism. I agree that they used Wahabi Islam to serve their interest of protecting their rule and control over oil wealth by giving funds that was used to counter the ideology of socialism and secularism and funding madarasa in Pakistan to breed the terrorists who were used in Afghanistan, against India and many middle and west Asian countries.
Though Esposito has touched this issue that but not came very clearly that root cause of their fallen position is due to West and America. It is well known fact that main wealth of Muslim world i.e. oil have been exploited by West and America. Even today foreign policy of America in Middle Eastis centered around oil.
Islam has not been well understood in West or America and this has made Muslim alien and causes of mistrust. I do not agree. In India since 12th century they have been living in harmony together with majority Hindu community for ages, they know each other well; they have same democratic right and opportunity to develop, even after that terrorists from outside as well as inside have been attacking in name of Islam in various parts of country.
Had the Jerusalem been under control of Muslim, the Islamic terrorism would have reduced. I do not agree. Jerusalem is equally holy place for Judaism and Christianity as it is to Islam. Had it been given to Muslims their sense of elation would have gone, they would have asked more, as it happened in case of Afghanistan war which has filled them with confidence that if we can successfully fight and win with number two power in world why not with others.
4.0 Conclusions
From the analysis made in Para 3.0 above it emerges that the main root cause of Islamic terrorism in name of Islam is basically failure of economic policies leading to unemployment , poverty, corruption, wide gap between rich and poor, repression by authoritarian rule and crises of social, political and cultural identity.
It is a matter of great hope and satisfaction that even today Islamically oriented intellectuals and activists continue the process of Islamic modernization and reform. They are not only reformulating Islam conceptually but also implementing their ideas through their position in government and public arena. In present day three active intellectual and politicians, Anwar Ibrahim, former deputy prime minister of Malaysia, Mohammad Khatami, , E president of Islamic Republic of Iran, and Abdurrahman Wahid former President of Indonesia echo their voices for Islamic reforms and civilization dialogue from Middle East to South East Asia. Perhaps they will be able to show the true path of Islam that will ameliorate the conditions of Muslim across the world and lead them to path past glory which they have lost.
Democratic Governance: A Pre-Condition for Integration in South East Asia
There is an old adage in Sanskrit called "Sanghe Shakti" meaning strength in unity. And saying is valid to all the time and applicable to a small social unit of family as well as to a group of nations. This is evident from the case of West European countries also. West European powers specially Spanish, Portuguese, Dutch, British and French etc dominated the World from 15th century to early twentieth century, but their power substantially reduced by mid twentieth century. The main reason that is attributed to fall of Western European power is that they fought with each other in two world wars including numerous other wars. They realized this fact after Second World War when others took their position of world dominance those were relatively in back seats earlier. After learning the lesson, Robert Schuman initiated the process of establishment of European Coal and Steel Community (ECSC) in 1950 based on idea of Jean Monnet to have common control on production of raw material of war i.e. coal and steel of countries those fought with each other so that war could be avoided further. Thus, establishment of ECSC in 1951 by six countries France, Germany, Italy, Belgium, Netherland and Luxemburg laid the foundation for formation of EU. In about half a century, this mission achieved a lot of success including creation of EU in 1993 by Maastricht Treaty that has become political and economic community of 27 member states in Europe. The main theme of EU hinges on mutual peace, stability and economic prosperity of member states, and respecting cultural and linguistic diversity of its member states.
Though long cherished dream of Phan Boi Chau way back in 1907 of a "New Vietnam" with train, automobile and some of the best goods produced in the world traded from Vietnam became realty to some extent a little late in Vietnam, but it became a reality in many South East Asian Countries in last quarter of twentieth century. Despite bleak projection of Asia made by western world, a number of Asian countries bounced with remarkable industrial progress after 1965. Migration from import substitution industrialization to export oriented industrialization and economy in Asia gave Singapore, South Korea, China and Hong Kong the status of "little dragon". Formation of EU has inspired many regions in the world to go for such cooperation to achieve peace, stability and economic progress be it ASEAN, NAFTA, SAARC, BIMSTEC etc. In 1967, five non-socialist South East Asian Countries Thailand, Indonesia, Philippines, Singapore and Malaysia created the ASEAN to resist the Chinese and Western imperialism through greater regional economic cooperation. This forum was further extended when other countries in the region such as Brunei Darussalam joined in 1984, Vietnam joined in 1995, Laos PDR and Myanmar in 1997 and Cambodia in 1999. This group of 10 nations in South East Asia with about 560 million populations and gross GDP of about US $ 1100 billions have made a distinct economic and social progress in last half a century especially in later half when most of them got independence from colonial rule. However, much more potential for synergetic development exists in this reason that can be further enhanced with regional cooperation.
The Bangkok declaration has stated that the main purpose of ASEAN is "to accelerate economic growth, social progress, and cultural development in the region" and "to promote regional peace and stability". But their functioning reflects more of non-interference; informality, consensus building, and generally supporting cautious diplomacy unlike the case of EU which is a rule based supranational organization, while ASEAN is an association. The stated fundamental principles on which this cooperation is based and further integration is anticipated are mutual respect for the independence, sovereignty, equality, territorial integrity, national identity for each other among member states, freedom from external interference, subversion or coercion; non interference in internal affairs of each other among members, renunciation of threat or use of force and settlement of disputes by peaceful manner.
The journey from ECSC to EU and further strengthening is quite remarkable though future is still full of challenge and its full impact and sustainability of intended aim is yet to be tested in time to come, but this integration so far has ensured peace, stability and freedom from war among the member states which is a must for peace and prosperity. Though ASEAN as regional group as well as some of the old member states have made a distinct progress in its journey of over four decades, but its achievement is not as rosy as in the case of EU though time lag in both the initiatives are only a decade. Perhaps, integration is not as thick as it should have been due to many factors that contribute to constructive integration of states in regional group to their collective advantage.
Synergetic and fruitful integration among members in a regional grouping largely would depend on similarities and complementaries. Similarities would help in creating collective identity to have strong bondage among the members and complementariness would inspire cooperation and collaboration for collective advantages. Culture, historical background, religion, ethnicity, geographical and economic situation, and political system among the members define similarities and complementaries that plays important role in regional integration to collective advantages of states. There are numerous cultural identities in South East Asia on account of physical disintegration of societies caused by sea, mountain, distant islands and forest, many religion such as Islam, Buddhism and Christianity unlike EU where Christianity predominates, ethnicity and languages. There is large disparity in economic development, on one side of continuum high income countries such as Brunei, Singapore and Malaysiaare there, on other side Vietnam, Cambodia, Laos PDR and Myanmar rests. Some of them are island countries and some are land locked. More importantly there is wide variation in political regime among the member nation of ASEAN, which is an important barrier to economic integration.
Democratic governance among the member countries is one of the most important factors that have bearing on long term fruitful integration among the members. Economic prosperity and integration of trade and commerce can progress if peace and stability in the region is maintained. And to achieve this democratic governance is essential. Many of the countries in this region are not having democratic governance and this is one of the major barriers in integration of South East Asian countries compared to EU, though mandate and scope of EU is quite large and comprehensive including security alliance. Few countries in ASEAN with democratic governance in theory have been inclined more or less towards authoritarianism in practice. Vietnam and Laos PDR are communist state, while Myanmar has authoritarian military regime. Different types of regime have different ideologies, priorities, institutions and methods of achieving policy objectives. Lack of balance between individual interest, national interest and regional priorities would be a hindrance to integration as it varies broadly as per type of regime. When it comes to success of regional cooperation among member states, it is very essential that each member should respect the preferences of other members even if a collective decision is not equally beneficial to all members in all cases. However, authoritarian regime and military regime that do not care for preferences, right and welfare of its own people and nation, how these regimes will cooperate to regional preferences is a big question. Moreover, military and to some extent authoritarian regime are likely to play in hands of other powerful countries to be remain in power as in case of Myanmar. In such situations the outside countries can destabilize the cooperation also by influencing weak members having authoritarian or military regime. In the case of ASEAN where non-interference, informality, consensus building and cautious diplomacy are important pillars of cooperation, how integration will further strengthen under such situation. Moreover, distrust among nations in ASEAN on account different regime with different ideologies and ASEAN way of non-interference, informality, consensus building, and generally supporting cautious diplomacy may put barriers to common goal such as collective security. For example Vietnam perceive region of peace, independence, and neutrality once all the foreign military bases are removed from this region, however many others do not share the same view. Collective security of region can be strengthened through alliance, if all members have democratic governance. This would ensure members would not come under undue influence of outside power, so that economic and strategic interest of group is not compromised. Even this can address strategically and economically important issue like South China Sea more advantageously. Democratic governance can take care of wide variations in cultural identity, religion, ethnicity and economic disparity etc among member states as democratic governance would treat all these issues fairly and reduce the divide on these issues that will help in strengthening the cooperation.
Though many of the South East Asian countries have made good progress and others are still pursuing with positive signs, but still a lot synergetic potential exist for economic development through integration as this region has reasonably good amount of natural resources including energy and disciplined manpower. However, cooperation for integration has stagnated to a point of non-interference in each others affair. Once this process migrate to arena of cooperation and collaboration, it may create miracle in the region and for this democratic governance in letter and spirit is essential among all member states to build trust and strengthen process of integration.